I have a weakness for eye-catching fabric.  Not to the point of obsession, but my eyes do widen with glee when I see a print I like.  That being said, there are, apparently, folks who are obsessed. Like the lady who frequents one of my favorite fabric haunts.  The owner there told me she comes in quite frequently and buys about a yard of different fabrics each time.  When he asked her what she does with all the fabric she buys she informed him she puts it on display in her fabric room.  She doesn't use it for anything but eye candy.  In a room dedicated solely to her fabric collection.  Seriously.  That being said, my fondness for textiles is not nearly that maniacal.  Tangent aside, I visited my aforementioned haunt yesterday and picked up a yard each of these beauties.
I am going to make some 20 x 20 pillow covers tonight (zippered thank you very much) to put in my Etsy Shop (click here to visit).  Among my other sewing projects in waiting are the organic french terry diapers I need to make for Charley.  Girl is growing fast!  I made six a few weeks ago and I absolutely love them.  I love the fabric, fit, feel, absorbency, and look.  The only problem is they are time-consuming to make.  Here's one from the batch I made a ~month ago.
Good looking, huh?  Last but not least, my other sewing project in the works is to make new reusable shopping bags using Hutson's dog food bag.  Sounds crazy I know, but I came across images of similar ones yesterday and thought they were rather nifty.  For one thing, they are putting what would otherwise be trash to good use and for another they are essentially free to make.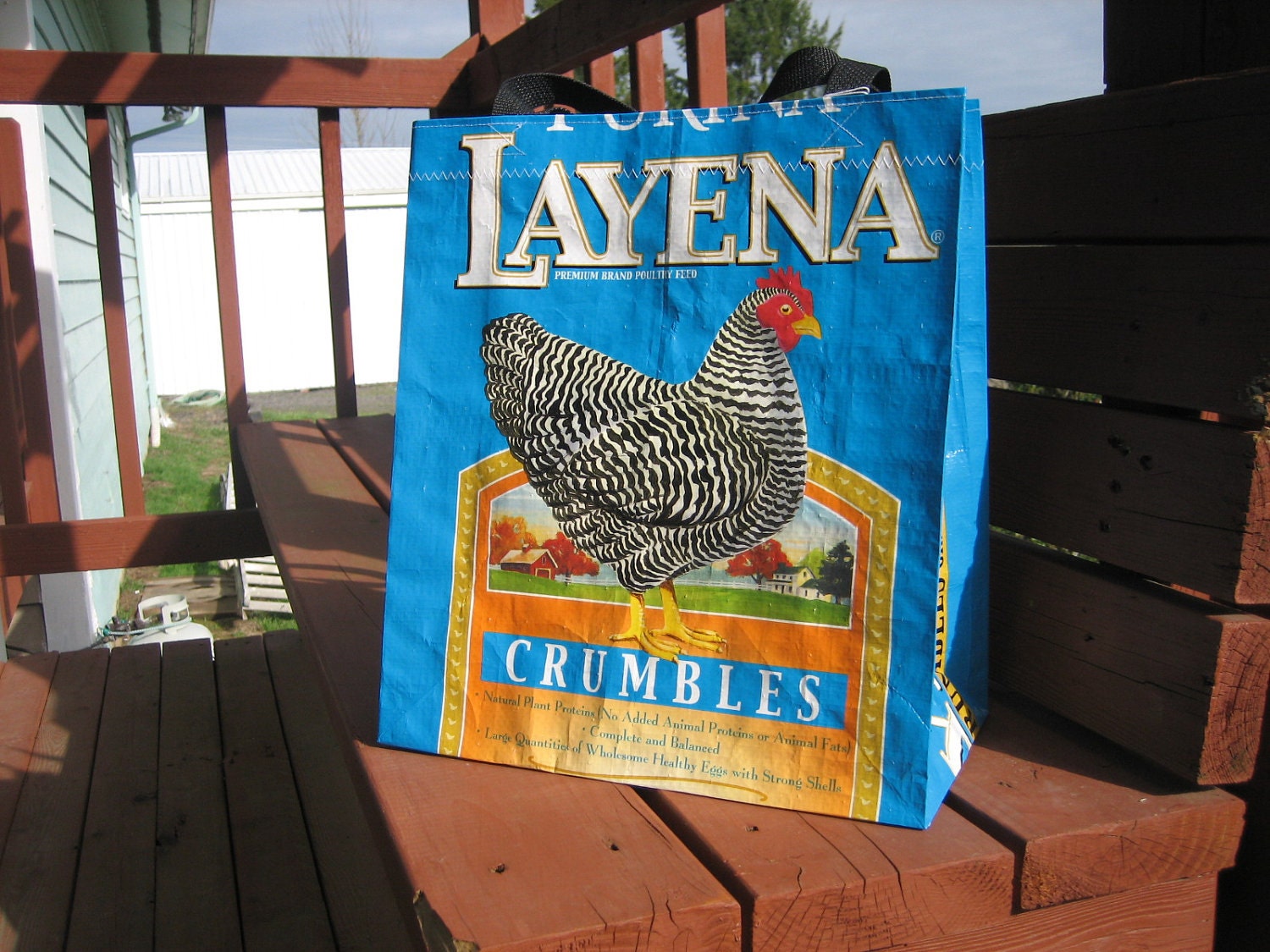 (courtesy of Etsy Shop Farmtown Totes)
Needless to say I have plenty to keep me busy these next few days outside of work, family, and other daily requirements.  Here's hoping I don't flake out and decide to be lazy tonight instead, choosing to read the latest Food & Wine instead of sewing!